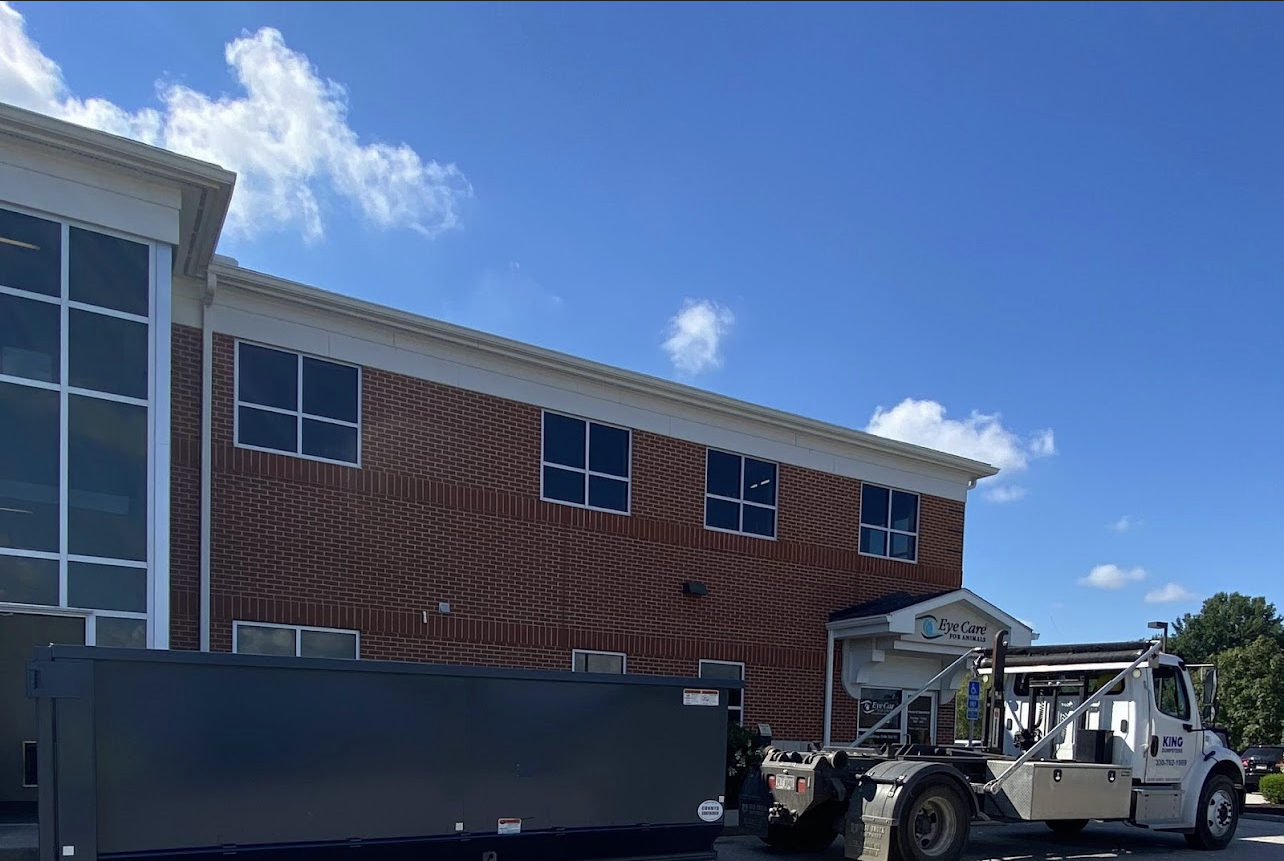 Rent a 10 yard dumpster for Akron Ohio
10 Cubic Yard Dumpster Dimensions
Our 10 yard dumpster is a great fit for your small-medium sized job location in Akron, Ohio. This roll off container is 12.5 feet long by 8 feet wide and 3 feet tall.
10 Cubic Yard Dumpster Rental Period
Residential customers in Akron, Ohio receive 7 days in their dumpster rental period. Commercial customer receive 14 days of dumpster rental period included in the base price.
10 Yard Dumpster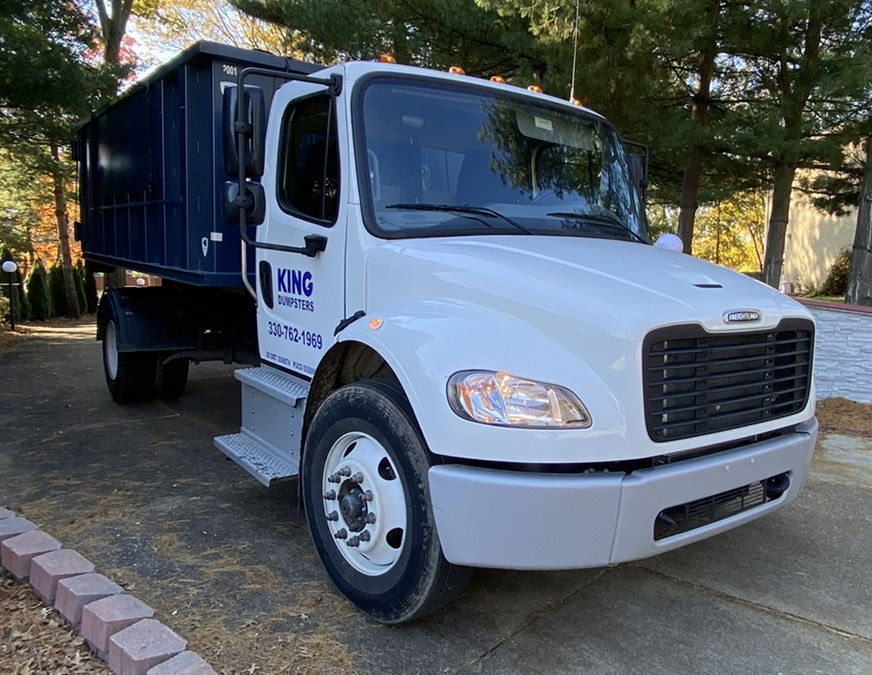 15 Yard Dumpster Rental Akron
15 Cubic Yard Dumpster Dimensions
Dumpster rental is made easy by selecting a 15 yard dumpster for quick, affordable delivery. The dumpster is 16 feet long, 8 wide, and 4 feet tall.
15 Yard Dumpster Tonnage
All 15 yard dumpsters come with a 2 ton weight allowance for residential customers. Commercial customers of King Dumpsters receive a 4 ton weight allowance with their dumpster rental.
15 Yard Dumpster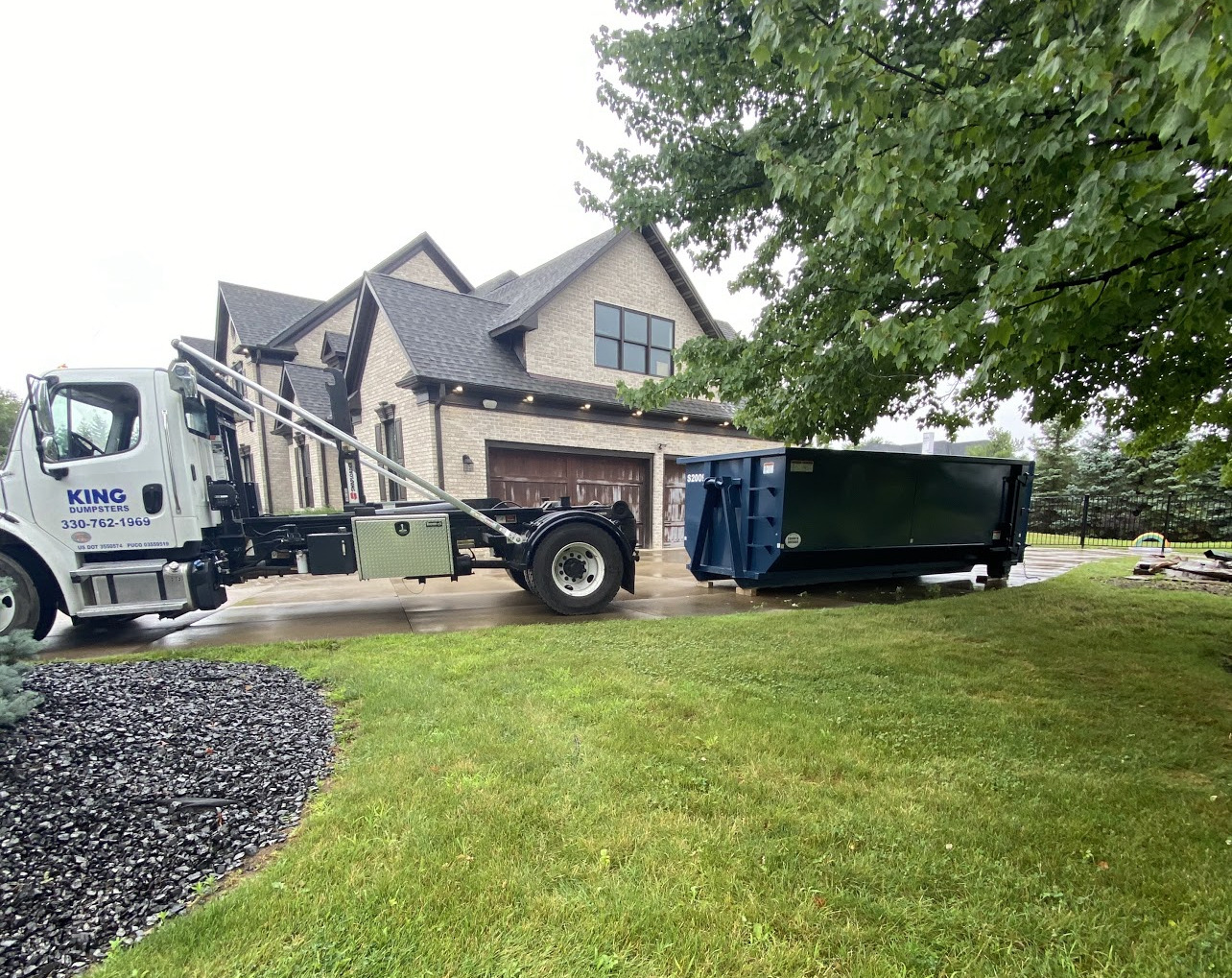 20 Yard Dumpster Rental Akron
20 Cubic Yard Dumpster Dimensions
Renting a 20 yard dumpster helps for larger jobs. King Dumpsters provides timely service and delivery for all of their 20 yard containers. The dimensions of this larger dumpster are 16 feet long, 8 feet wide and 4.5 feet tall.
20 Yard Dumpster Description
A 20 yard container has a gate on the back for easy access into the dumpster. The tub style dumpster allows the container to take up minimal space on your driveway.
20 Yard Dumpster
Residential Dumpster for Home Renovations
Home renovations in Akron, Ohio are increasing and many homeowners are ordering roll-off

dumpsters. Home Renovation requires construction debris to be removed from the property.

King Dumpsters allows homeowners to have a convinient trash removal location in their

driveway. No need to hire junk removal services. A roll off dumpster delivered to your home

allows you to renovate your home easily!